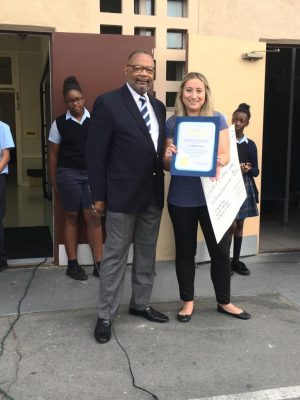 The Barona Indian Reservation, established in 1932, is recognized by the United States government as a sovereign nation, and is governed by an elected Tribal Council.
In the Tribe's continual efforts to preserve their culture, the reservation is also home to the Barona Cultural Center & Museum, a unique hands-on educational museum.  Displays of handmade pottery, reed baskets, paintings, arrowheads,and other artifacts–over 2,000 in all– date back thousands of years, and bring to life the rich culture and history of San Diego's Native American community.   
The Barona Band of Mission Indians is proud to help make a difference for schools throughout California.  With the endorsement of locally-elected state representatives, schools apply for Barona educational funding to purchase much-needed supplies and materials such as books and computers.  Thank you to Assembly Member Jones-Sawyer for assisting us with this important grant.  
Assembly member Reginald Byron Jones-Sawyer is our 59th District representative.  First elected in 2012, and re-elected in 2014 and 2016,  Assembly member Jones-Sawyer is Chair of the Public Safety Committee and serves on the following standing committees: Higher Education Committee, Government Organization Committee, and the Agriculture Committee.  He is Chair of the Select Committee on Urban Planning and Land Use in Under-served Communities, and Co-Chair of the Select Committee on the Status of Boys and Men of Color.  Mr. Jones-Sawyer believes in putting local neighborhoods first and delivers results for his constituents.  He was instrumental in helping us receive this grant from Barona Band of Mission Indians and we are very grateful for him taking the time to come to St. Raphael School.  Thank you, Mr. Jones-Sawyer and the Barona Band of Mission Indians!