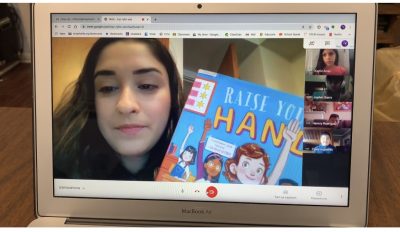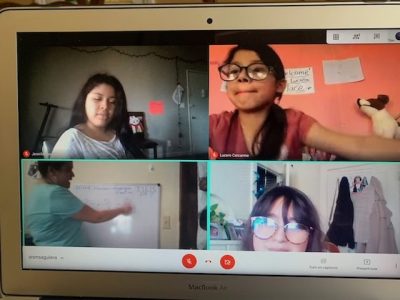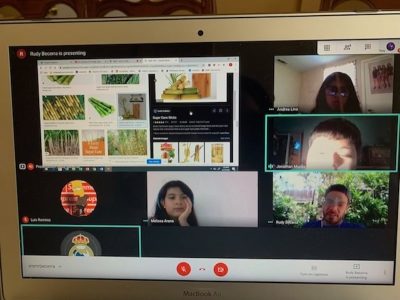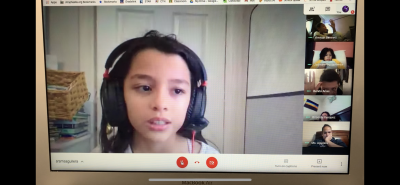 On March 13, 2020, the CDC advised school closures to help stop the spread of Covid19. Our school, as many others in the nation, was affected by this so our leaders and staff created a plan within 48 hours to launch remote learning. We are very proud to say that our team worked tirelessly to ensure that learning would continue at home. Our teachers connected with parents and students to make sure that they had the technology and WIFI accessibility necessary to be able to learn remotely from home. We distributed over 100 devices to families as needed. By Tuesday, March 17th, our teachers were ready to launch distance learning. 
It has been 6 weeks since we began this journey and the teachers have demonstrated an exceptional ability to teach remotely. Despite the many challenges that we have faced along the way, our teachers made it their mission to establish a strong line of communication with both parents and students. Teachers made themselves available via email and google voice numbers to help both parents and students troubleshoot challenges they encountered throughout online instruction. In addition, teachers dedicate one hour a day to host a Google Meet to check in with the students in real-time. We know maintaining a connection to our families is important during this time, so our teachers make a priority to record themselves teaching lessons and explaining concepts to continue to make themselves present on a daily basis. 
Our teachers are using different programs to deliver instruction. Grades TK though 1st are using Class Dojo as their main platform to post and deliver lessons; Grades 1st through 8th use Google Classroom and Google Apps for Education. In addition, the teachers are making the lessons engaging by using a variety of software programs such as Flipgrid, NewsELA, Flocabulary, Nearpod, Freckle, and Screencastify among many others. Lastly, our team meets daily for prayer, troubleshooting, and collaborative opportunities wherein we discuss the most effective ways to continue online instruction. 
Our parents have also played a pivotal role during this time. They have become the primary educator and for that we are so grateful. Their continuous support in this journey has not gone unnoticed. On behalf of St. Raphael school, we want to thank you for supporting and trusting us to continue to educate your children. 
The transition to remote learning would have not been possible without the support of our donors. Thanks to our benefactors, our school had a wealth of digital resources and devices available to our students. This paved the way for a seamless transition.