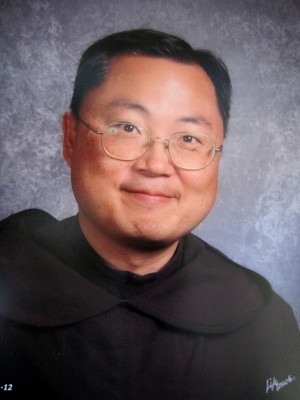 Dear Friends,
Welcome to the St. Raphael Parish School website. Our school, located in the heart of South Los Angeles, continues a long and beautiful tradition of the Catholic Church in America. It offers a solid and progressive academic program in the context of a faith filled education to an economically-disadvantaged and often immigrant community. It is now more true than ever that a Catholic education offers an advantage for a lifetime.
In this way, St. Raphael School offers one of the most realistic solutions to poverty in our midst. Hope for a new and better life is a staple of the school in a most difficult and challenging situation in South Los Angeles. The school is part of the ministry of the parish to bring the Good News of Jesus to a struggling people.
In Christ,
Fr. Michael Joseph Wu, O. Carm.
Pastor
Parish's History
St. Raphael's Parish was established in 1925. Reverend William Mullane was appointed the first Pastor of St. Raphael by Bishop John Cantwell. Within the first year of the parish history, Father Nillane built the Tudor/Gothic-style church that stands today. The Swedish Hall (Mayflower Auditorium) was used for dinners, dances and all other social activities within the parish.
The Carmelite Fathers arrived in the year 1934. In June 1946, plans were drawn up for the construction of the current grammar school, cafeteria and auditorium. The entire plant was built of reinforced concrete and was entirely fireproof. At that time, the capable and competent aid of the Adrian Dominican Nuns was secured.
The Mount Carmel Center, which was made possible through a generous grant from the John and Dorothy Shea Foundation, was opened in 2005.
Father Tracy O'Sullivan, O.Carm., provided spiritual leadership and guidance to St. Raphael Parish from 1995 – 2014. On November 17, 2014, Father Michael Joseph Wu was named Pastor of St. Raphael Parish, succeeding Fr. Tracy O'Sullivan. 
Learn more by clicking here: http://straphaelchurchla.org/